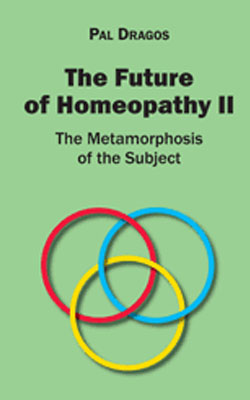 The Metamorphosis of the Subject
This book is the sequel to the volume The Future of Homeopathy – the Body Philosophical Approach, yet can also be read as a self-contained book. It provides valuable support to not only homeopaths but everybody seeking orientation for their life.
People have long sought the centre of the personality in the subject and have attempted to orient themselves from this position. Subject formation was presented with the impossible task of reconciling collective law with individual will power. Today, subject formation in this manner is hardly possible.
In near future, after the great catastrophe, the personality will need to find a new access to itself and others. This offers a new chance to find a new access to life energy with the necessity of reaching a basic change in homeopathic therapy.